View Hunting Videos & Pics HERE!
Rush Guide Service
Current Fishing Report!
Updated January 5th, 2018
Welcome to 2018 folks!!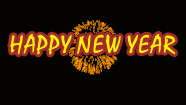 It is BONE CHILLING COLD here in SC! Click here to--> Contact Capt Buster for an 'up to the minute' update!
Watch Capt Buster & Ms Jean get into some Wateree River Bluegill & Catfish!!
If you need an 'Up to the Minute Report'...
You can shoot me an E-MAIL RushGuideService@Bellsouth.net or just pick
up the phone and call me at:
803-432-5010
Home Page 2015 Rates Special Interest Page 2013/2014 Hunting Pics & Videos